Food & Drink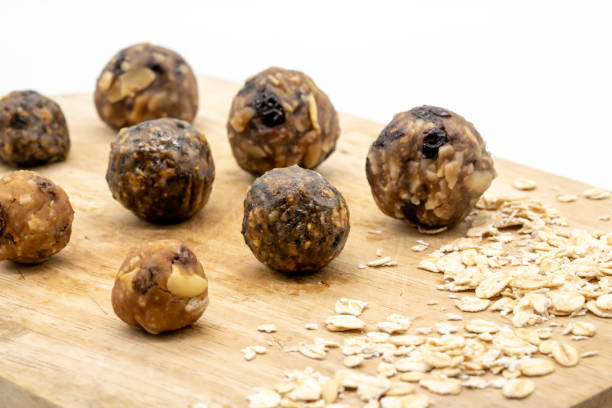 Date roll recipe
Make a delicious, sweet snack with only all-natural ingredients that are healthy for you. Try the Date Roll recipe. Preparing something that can satisfy your desire for something sweet and delicious is not difficult. It's also great for the holiday season!
RECIPE FOR DATE ROLLS
If you want to make something nutritious that tastes like a unique sweet treat, make this simple, easy Date rolls recipe.
It is prepared using the finest ingredients and is an excellent source of fiber. It's ideal for everyone in the family, like your spouse or children.
When you've mastered the art of making this delicious Indian-inspired dish, It's bound to become a staple of your home, providing you with something to look forward to eating.
WHY THIS RECIPE WORKS
Simple and Impressive: This roll of dates is great for holiday occasions or just for a snack throughout the daytime. It's straightforward to make, and it's stunning! If you're looking for impressive desserts, make this Broken Glass Jello, which is incredibly simple but stunning!
It's versatile: You can easily swap nuts according to your preferences, leave out the chocolate, or include other ingredients like coconut flakes or raisins.
Easy to store: Once you make this date roll, it is easy to hold it in your refrigerator for up to a month, or you can even keep it frozen.
WHAT IS A DATE AND NUT ROLL?
Date Roll with nuts: Date Roll with nuts is a highly long-lasting roll with the softest, most sticky texture. It comprises nuts, dates, and a few other ingredients that provide unique flavor and texture.
Although it's a little chewy, it's also not difficult to chew and is sure to help you when craving something sweet but aren't looking to eat harmful foods.
INGREDIENTS YOU'LL NEED
If you're planning to make this dish, you'll require the following ingredients:
Chopped nuts: It is possible to use different chopped nuts to add taste and texture.
Dates: Make sure you pick up dates that are pitted. They'll require cutting into smaller pieces.
Butter: Use two tablespoons of butter in this recipe.
Chocolate Chop your chocolate before using it to make this delicious roll made of dates and nuts.
With these ingredients, it is easy to make something that tastes just like something sweet yet healthy.
HOW TO MAKE A DATE ROLL
Roasted Nuts With a pan, fryer, or skillet, cook the dry nuts over low heat for about 2 minutes or until they are lightly golden brown. We do not want to darken the nuts too excessively. Remove from the stove, and transfer to the mixing bowl.
The Dates are cooked: Melt butter in the same skillet. Then, add chopped dates. Cook for 3-4 minutes or until the dates soften and become pliable.
Blend: Add the roasted nuts to the pan and mix them well. It will require an amount of effort, but it will eventually be able to come together. The mixture will be sticky and easy to shape into a ball and hold its shape.
Cool: Remove from the pan tra, transfer to an appropriate mixing bowl, and allow this mixture of dates to cool to room temperature.
Chocolat: Add the chopped chocolate and mix thoroughly.
Shape: Place a large sheet of cling film on an even surface. Take the nuts and date mixture in your hands and shape the mixture into an ersatz ball. Please place it in the middle of the clingfilm and then flatten it.
Use it to roll: Cover with the cling film and then use your hands to form a log. Try to keep it as straight as you can. Check out the photos below for an example.
Refrigerate: Place this date roll in the refrigerator for 1-2 hours.
RECIPE NOTES
If you aren't feeling like making the nuts into pieces with your hands, you can grind them using the food processor. A food processor is more convenient and can help you get smaller amounts of nuts.
Although you can use any chocolate for the recipe below, I prefer dark chocolate containing 70% cocoa since it has a wonderful flavor. Its flavor is perfect with dates and nuts, which makes this a delicious treat that you can enjoy.
Other ingredients, like coconut desiccated and raisins or sesame seeds, are delicious when added to this recipe.
You can also cut the mixture of dates into different shapes like rounds and balls and put it on a tray, then cut into squares.
HOW TO STORE THE DATE ROLL
After making the cake with dates, nuts, and chocolate, you can place the roll in a container. Please put it in the refrigerator for up to 2 weeks!
If you're looking to store it for more than that, it is best to hold it in the freezer, which will keep it in good condition for up to three months before you can eat it!
Make a delicious, easy dessert using delicious ingredients that are a good source of fiber. This recipe isn't too difficult to make, and you'll have some tasty treats.
What nuts would you prefer to make this recipe? Although you can use any nuts, I prefer using an almond-based mix of cashews, pistachios, and cashews. This combination of three ingredients is excellent since each has a distinct taste.
What kind of butter would I require? You can use any type of butter you like or have in your refrigerator. It doesn't matter if it's salted or not salted.
What dates should I choose for making this roll? Nuts? There are a variety of dates you can make use of. Make sure that you're choosing pitted dates!
I love Khudri dates due to their softness and delicious flavor.
Medjool dates are another excellent alternative. If you're using hard, dry dates, ensure you soak them in water to soften them before using them in the recipe.
What do I do when I'm having trouble cutting dates? When you've had to cut dates, you'll know it's usually quite a hassle because they're sticky.
One trick I love to use is to put the knife in boiling water for a couple of minutes and then cut it into dates as fast as possible to eliminate the stickiness. It's very effective!