Food & Drink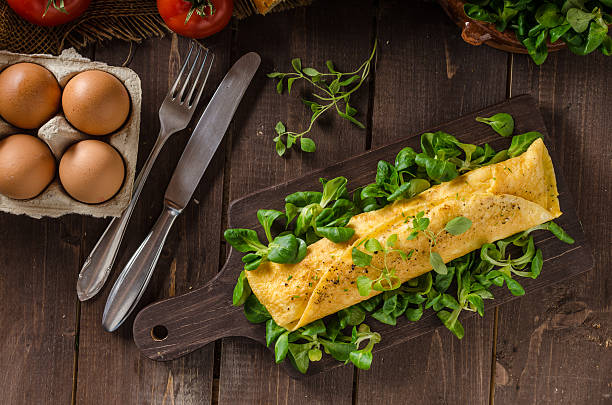 Spinach and feta rolls
It's all due to the autumnal weather, and I've been in the kitchen lately! Unfortunately, life has brought about an upswing of September for you and your family, and I've been unable to do anything.
Once upon a time…
Or, more accurately, on the first day of each month, a girl from a small town called Lexis was making dinner inside her home. Everything was going smoothly when the big nasty Wolf (AKA an exquisite ceramic platter) was able to crash into the gathering.
In essence, I attempted to grab the platter. Unfortunately, it had broken in half on its way from the cabinet and left a beautiful cut on my hands of my dominant hand. Two stitches later and a whole face of make-up ruined, I made my way out of the ER, prepared to put this entire injury incident behind me.
A week and a days later, I removed the stitches from my hand. After a few hours, I spotted myself, the prudent, non-outdoorsy person riding as an ATV rider in the rear of an ATV. Before I even realized it, we had been thrown into the ditch. (Before you start to get angry at Max, the driver, let me assure you that Max wasn't driving. He could be even more careful than I am. LOL.)
So, we're thankful that we did OK, considering the conditions. There were bruises and bumps; however, there were no serious injuries. Also, I had my 2nd ER visit in just eight days, more than I've ever had in my entire life. My wrist is injured, and a whole week has passed, and I'm (FINALLY!) capable of putting my hair back in a messy bun. I'll be happy with the progress. Priorities, right?
At the moment, typing is one of the easiest things I have accomplished, which means more blog posts are coming your way! Hooray!
This recipe for a spinach feta phyllo roll…
(try to say the word quickly!) is one of my favorite appetizers. When I bring these little guys to a party, they're gone in a flash.
I'm not sure which one I prefer more – the chewy, warm inside that is cheesy and packed with fresh herbs and a bit of spinach. Or the crisp, light soft, buttery phyllo that melts away after you take the first bite?
All of it is delicious, but what I LOVE the most about this dish is the simplicity! It doesn't require you to rip apart your entire kitchen or even block out all day in your calendar to make this delicious dish! Make your friends jealous, and still find enough time to wavy your hair.
The Materials
Food processor. I love my Cuisinart Mini-Prep it is so easy to use and occupies almost all the space in my kitchen cabinets!
Pastry brush. I only use silicone brushes such as this! They're less difficult to wash and leave no evidence of the woody fibers in food.
Chef's knife I highly recommend using this Cutco knife for those searching for a new blade. I use it almost daily in my kitchen. It's thanks to my mom, who introduced me to the brand! She has been using this brand for many years.
Spinach Feta Phyllo Rolls Method
The first step is to thaw the sheets of phyllo dough. Make sure you read the instructions on thawing before purchasing your dough. That way, you can determine the time it will be before baking time. This is vital since, typically, the dough should be kept for at least a day in the fridge to let it thaw before it is ready to use.
When the dough has chilled and ready to use, heat your oven to 375°F.
Then, chop the onions and mince the garlic. Place both in your food processor with lemon juice, cheese, salt, pepper, and other herbs. Utilize the mix setting or "chop" setting on the food processor to blend the ingredients. After that, you can transfer the mixture into an appropriate size bowl.
In this stage, you can mix spinach with the cheese mixture in the same bowl with a spatula or spoon. Set the bowl aside.
You will now need to place a piece of phyllo dough frozen and thawed onto an aluminum baking sheet lined with foil. Apply a thin layer of melting butter with the pastry brush, ensuring not to tear the delicate edges. Try a spray bottle filled with olive oil to make a faster, simpler, and, in some ways, better alternative than butter.
Then, put another sheet of dough over the previous one and the second one with butter or oil as you did before. Repeat the process with eight sheets of dough. You'll have ten thin sheets that have been oiled or buttered. The "lamination" process, of some sort, creates delicate layers that are flaky and spongy. This is what makes these delicious phyllo rolls!
Then, pour about a third of your cheese/spice mixture on the layered dough and spread it out to be evenly distributed; however, it doesn't need to look perfect.
Beginning at one of the long edges, start rolling the entire stack into a tense log, sprinkling oil or butter on the edge, if required to bind the dough.
Beginning with making these dough sheets. Repeat the procedure, and you will end up with two long feta phyllo and spinach rolls, each made of ten sheets of phyllo dough. The result will be three rolls.
And then, using an excellent heavy chef's knife, roughly chop each roll into twelve-inch pieces. It is helpful for the blade to be moved in a quick downward motion instead of "sawing" through.
Place all the pieces of spinach feta phyllo on the baking sheet lined with foil, and bake for about 15 minutes or until golden brown and crispy outside.
Let the rolls cool before handling them, and serve within a couple of hours after the time of cooking. The little bites are delicious when served at room temperature, so cooking these for a couple of hours before serving is OK.
The following are print-friendly directions in case you'd like to include them in your recipe book in hardcopy:
Spinach Feta Phyllo Rolls
The warm, herb-filled cheese center surrounds flaky, flaky phyllo dough. CourseAppetizer CuisineMediterranean Keywordeasy, Feta filo, parmesan phyllo, spinach. Prep Time 20 minutes time Cooking Time 25 minutes Servings 36 bite-sized pieces for $8.