Food & Drink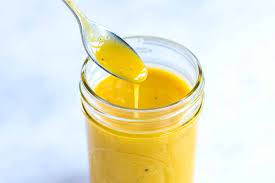 Delicious Finger Food Recipes: The Perfect Wedding Reception With Elegant Appetizers
One of the most important events in one's lifetime is often a wedding. You will never forget this day, and planning for the food and beverages you'll serve your guests is a major part of the process. We want our guests to be as excited about a wedding as we are. Many weddings have a time difference between the ceremony and the reception. The reception is when guests can mingle and share delicious appetizers until the bride arrives. These 31 delicious finger foods are sure to be a hit at your wedding. These recipes will help you create your appetizer menu, whether you are planning a small backyard wedding or a large one.
Sun-Dried Basil Pinwheels and Sun-Dried Tomatoes are Dairy-Free
Pinwheels make great finger food because they are packed with delicious ingredients and come together in one bite. It is essential to offer a variety of food choices at your wedding. This will ensure that all guests have the opportunity to eat. This recipe can be made vegetarian or vegan by using plant-based ingredients.
The creamy filling in this recipe is made with vegan cream cheese. Pinwheels are then infused with fresh basil, garlic, and sundried tomatoes. Pinwheels are easier than making finger sandwiches, as you can make about 10 individual appetizers from each roll.
Muffin Tin Meatloaf
These mini meatloaves are a great way to provide something heartier and more filling for your guests during cocktail hour. You can make them in a muffin pan, so you can easily make between 12-24 of them at once.
This meatloaf recipe is made with ground beef. These delicious bites can be made by adding crushed breadcrumbs, lots of seasonings, and a few sauces. These bites are full of flavour and can be served as-is or with a sauce drizzle.
Bacon-Wrapped Cheesy Stuffed Jalapenos
A fun way to spice up a party is with jalapeno poppers. These are not your typical prepackaged store-bought jalapeno poppers. They are real.
These are so simple to make and would be a great addition to your appetizer menu. You will only need fresh jalapeno peppers to give the dish that extra kick. Wrap bacon around the dish before cooking to make a delicious savoury treat. Finally, place the bacon on a toothpick and arrange it on a tray.
Baked Brie, Pear and Pecan Bites
These puff pastry treats are delicious because they're light and fluffy with a cloud-like texture. Because of its bold flavour, this appetizer will be a standout.
The appetizer begins with puff pastry, and then it is topped with a piece of sweet Bosch pear and bold brie cheese. You can add a toasted pecan to the dish and drizzle some balsamic glaze for garnish.
Stuffed Mushrooms
Some people may find mushrooms bland by themselves. However, if you add the right seasonings to them and combine the right ingredients, they can be a real treat. This stuffed mushroom recipe is sure to be a hit at your wedding.
These stuffed mushrooms are as simple as filling a mushroom cylinder with a creamy garlic cream-cheese filling. Bake the cheese until it is melted. These will be a hit with your guests.