Food & Drink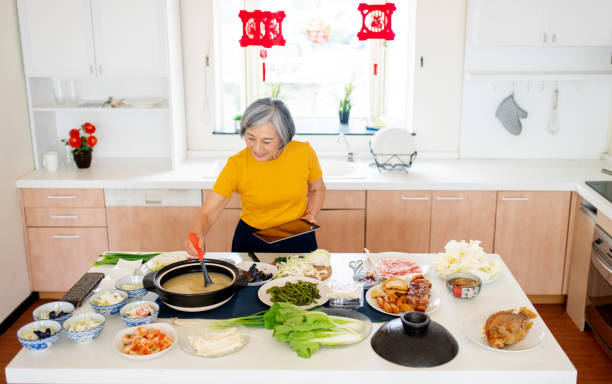 Everything you need to know about Chinese Hot Pot
Hot pot, a Chinese dish that can be enjoyed together as a meal, originates in Eastern China. It involves a large broth bowl heated on a stove or induction. You can also place raw vegetables and thinly sliced meats on the table or on a nearby cart so that they can be cooked in the broth.
It is a very popular Chinese dish, but it isn't so common in the West. It's a shame because it is far more delicious than fondue.
Hot pot's history is the key to its origins. The origins of hot pot are believed to be in Mongolia, around 800-900 years ago. The hot pot was originally made from meat, including mutton and horses. The broth was not spicy.
The popularity of hot pot spread to China, where there were many regional variations that still exist today. Understanding the different types of hot pots may help you choose what type to make at your home.
CHONGQING HOT POT
You can order more Chinese hot pot ingredients the more people you are able to enjoy it with.
Chongqing hotpot is perhaps the most well-known variation. It's distinguished by the addition of Sichuan peppers to the broth. Some first-timers may find it too hot, or unwisely bold. They are my favorite.
Living in Hong Kong, I saw a TV program that explained the origins of spicy hot pots from Chongqing. Chongqing, once known as Chungking in China's West, is one of China's most important cities. It is located in Sichuan at the confluence of several large rivers. This area has been a hub of commerce and trade in China for many centuries.
Low-paid dock workers needed cheap, hearty food to keep warm and work at the docks. The subsistence manual laborers who made the hot pot broth were unable to afford high-quality or nearly-spoiled ingredients. This was why the soup broth was so spicy. So goes the story.
HOT POT SICHUAN
Sichuan province, China, is well-known for its spicy cuisine. Hot and spicy, Sichuan hotpot is also known for its peppercorns. They are also known for Mala, a dry hotpot.
We were also fortunate to be able to see a popular American TV program that featured Sichuan food. A local diner at a hotpot restaurant in Chengdu, a Chinese city most well-known for its pandas, described hot pot's effect enthusiastically as "like sexy women dancing on my tongue."
A young Chinese woman sat at a nearby table described her tongue as numb. This is pretty much the range of reactions to Sichuan hotpot.
You must try Chinese hot pot if you are ever in Chengdu. Here is a glimpse of our setup at HuangCheng LaoMa, near Qintai Road. Their sesame paste dip sauce is a favorite.
Famous Sichuan hot pot.
JAPANESE HOT POOT
Asia has seen hot pot grow and it is still very popular, even though the names are different in some Asian countries, such as Thailand, Taiwan, Japan, and the Philippines.
Many varieties of Japanese hot pots have been created, just like in China. There are many names for Japanese hot pots. Sukiyaki and Shabu-shabu are two of the most well-known American hot pots.
Sukiyaki uses a shallow-iron pot and is therefore different from Chinese hot pots. Shabu-shabu has a lot in common with Chinese hot pots. Before being served, thinly sliced meats or vegetables are immersed in a hot broth that has been seasoned with kelp.
Hot pots can be made with any ingredients you choose. You can start with a soup base made with mild stock. You can also make it spicy. You can have two choices, so I suggest somewhere in the middle or using a split pan.
The most common ingredients in Chinese hot pot are various kinds of thinly sliced meats (chicken, pork, beef, and lamb), meatballs and vegetables (leafy leaves, lettuce, baby blue bok choy, and napa cabbage), noodles, dumplings, and bean curd. It's a delicious meal.
HOT POT TOOLS
Because shabu is so much more popular in America than hot pot, you can search online for the necessary equipment to make a hot pot at home.
We know from personal experience that the best way to make a hot pot at home is to place a large bowl on an electric induction stovetop in the middle of the table. It's that simple.
It doesn't matter if you eat it with wooden or metal chopsticks. You can also use spoons and strainers or small bowls to dip your sauces in. You can buy a variety of small, electric, all-in-1 hot pots/shabu online. 
Make sure your pot is not larger than the induction cooktop's cooking surface.
What is induction? Induction is a method that uses magnetism to heat objects rather than thermal conduction, such as from a flame or an electric heating element. Induction is a faster and easier way to cook. It's safer than a flame when cooking food in a communal hot pot.
HOT POT SOUP BASE
It is easy to make a hot pot at home. If you use a premade soup base, there is no need to know how to make a Chinese hot pot. Pre-made soup bases are also available from some of the most popular Chinese hot pot restaurants. This will make it taste much better and save you a lot of time.
Our favorite soup base is Little Sheep Mongolian hot pot. They make both a spicy but not-too-hot and mild base. I recommend Hai Di Lao tomato flavor if you are looking for a mild soup base. We had it recently at one of their Shanghai restaurants. These can be purchased on Amazon, or at large Asian grocery stores like 99 Ranch.
OUR FAVORITE INTERNATIONAL INGREDIENTS
We have found that most hot pot ingredients, including thinly sliced meats and vegetables, can be purchased at Asian markets.
Usually, frozen sections contain huge packs of thinly-sliced meat. For example, it would be difficult to cut a pork loin as thinly as you need. You can save yourself the effort.
We often buy:
Thinly-sliced meats (pork and beef).
Firm tofu tends to be more resilient than other bean curds.
Frozen Asian dumplings (just pick your favorites).
Noodles are fresh Shanghai noodles, dried vermicelli, or large noodles.
Mushrooms (whatever you can find, but most often enoki or shiitake).
This haul can usually last for two hot pot meals as we are a three-person family. If I invited my friends, I would fill the table with more meat, seafood, and leafy greens.
Hot pot condiments are mostly prepared at home using sesame oil, and Laoganma fried Chili in oil. The Hai Di Lao sesame oil is also available.