Food & Drink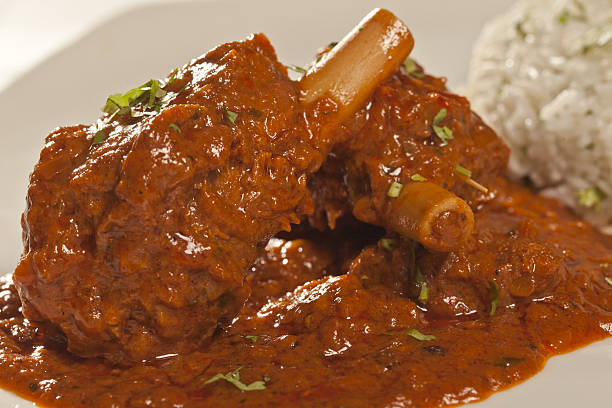 Ten Delicious Non-Vegetarian Dishes You Must Try Before You Die
Some people think a good meal is always a meaty one. There are so many delicious non-vegetarian options that the mouthwatering flavours will enchant you. International cuisines offer many more options for indulgence. These dishes are so well-known that food enthusiasts often make them at home. You can find it all: fish and chips, steaks or barbecued pork ribs. Grilled chicken, meatballs…
Lobster Roll
A lobster roll comprises chunks of tender, sweet lobster meat, lightly coated in mayonnaise and then stuffed in a white-bread hotdog bun lightly toasted with butter.
Tonkotsu Ramen
Tonkotsu Ramen, a Japanese noodle dish, is known for its collagen-rich, milky-coloured pork broth. It is traditionally prepared by simmering pork bones for up to 12 hours. This particular type of ramen is popular in Kyushu, where it is also believed that it originated.
Lasagna Alla Bolognese
There are many variations of Lasagna, both in Italy and abroad. However, when we refer to "real" Lasagna, we mean "Lasagna al Bolognese", a Bologna-based recipe from Emilia-Romagna. The long, flat strips of pasta used to make lasagna layers are traditional in this region. These strips can be bought dried by some Italians. However, making them at home in Emilia-Romagna and other regional specialities such as tortellini is still common.
Biryani
Biryani can be a complete meal by itself and is suitable for all occasions. Our hand-picked recipe collection will inspire you to make your festive dishes this holiday season.
BBQ Ribs
Pork ribs are a popular choice for barbecue and the most difficult to prepare. Although barbecue ribs are most popular in the American South, they appeal to all meat-lovers. Barbecue ribs can be surprisingly simple to prepare. They are spicy, succulent, and smoky.
London Broil Steak
Because this dish is American, no one knows the origin of "London" in its name. It has become a popular cooking method, so many butchers use "London broil" to describe flank steak.
Bacon-Wrapped Pork on a Stick
The unique Bacon Wrapped Pork On a Stick can be a standout on a menu, whether it's for concession or main-course. The recipe starts with tender, juicy pork loin that has been skewered. It is then wrapped in hardwood-smoked bacon. Bacon-Wrapped Pork On a Stick is versatile. It can be deep-fried, grilled, pan-seared, or baked in the oven.
Sushi
Sushi refers to the Japanese cuisine that uses vinegared rice and other ingredients, such as seafood, vegetables and sometimes tropical fruits. Although there are many styles and presentation options for sushi, the main ingredient in sushi is rice (also known as sushi or share).
Chicken & Waffle Cone
Crispiest and most flavorful chicken, delicious waffle cones, and crispiest seasoned fries. Chick'nCone is a combination of crispy fried chicken, creamy potatoes and gravy. It's served in a waffle cone with honey mustard.
Chinese Peking Duck
Peking duck is a Beijing dish that has been served since the imperial period. Peking duck is known for its crisp, thin skin. Original versions of the dish serve only the skin. The cook then slices the meat in front of diners. After 65 days, ducks specially bred for this dish are killed and seasoned before roasting in an open or hung oven.
With spring onion, cucumber, sweet bean sauce and pancakes rolled around it, and the meat can be eaten. Pickled radish may be found inside. Other sauces, such as hoisin sauce, can also be used.