Food & Drink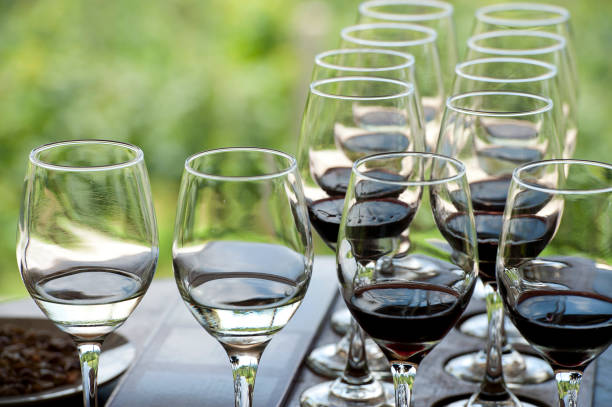 10 Best Cotes de Provence Rose Wines (Food Pairings, Grapes)
Cotes de Provence Rose, a lovely pink-coloured wine, is made from grapes such as Syrah and Grenache in the Cotes de Provence appellation, Provence, France.
This rose is a classic with complex peach and citrus flavours and rich white flower aromas.
This article will introduce the best Cotes de Provence Rose wines and some delicious food pairings.
1981 Chateau Minuty Cotes de Provence Rose Cuvee 281 ($70)
This transparent Provence Rose is a Southern Rhone Valley classic blend of Syrah, Syrah and Cinsault red grapes.
It has a strawberry, grapefruit and raspberry taste with a white peach aroma.
2011 Chateau d'Esclans Cotes de Provence Whispering Angel Rose ($27)
This Provencal wine is a combination of Grenache and Rolle ( vermentino), Cinsault and Syrah.
This light pink wine is full of strong strawberry, citrus, and pepper notes. It also has a mild aftertaste with anise and bright acidity.
2015 Peyrassol Cotes de Provence 'Le Clos Peyrassol' Rose ($42)
This Provence Rose is a blend of Cinsault and Grenache.
This wine is dry and has high levels of acidity. It also contains complex white flowers, heather and vine peach flavours.
2009 Chateau d'Esclans Cotes de Provence Garrus Rose ($112)
This rose is made from Garnacha grape varieties and is light in colour. It combines oak, crushed stone, red fruit, and other flavours.
Also, expect excellent acidity and the aromas of honey or lavender.
2016 Chateau Gassier Cotes de Provence 'Esprit Gassier' Rose ($41)
This peach-coloured wine is a rare proprietary blend made from Grenache, Cinsault and Syrah.
This wine has pronounced apricot, and pear flavours hints, followed by delicate aroma notes of white peach and a berry end.
2020 Chateau Les Mesclances Cotes de Provence Cuvee Saint Honorat Rose ($27)
This Provencal wine, a Cinsault/Grenache blend, is pale in colour and has bright acidity. This wine is characterized by strawberry, crushed stone, and raspberry flavours. It has a long finish.
2015 Chateau Saint-Maur Cotes de Provence L'Excellence Rose ($32)
This Provence Rose is fruity and light with balanced acidity. It is pale pink with intense red fruit, wild strawberries, and citrus notes. It also contains hints of anise, lavender and other aromas.
2007 Domaines Ott Chateau de Selle Cotes de Provence Coeur de Grain Rose ($62)
This Cotes de Provence Rose is rich in melon and white peach taste notes, with hints of minerality. It is balanced, has high acidity and has a pleasant aftertaste of citrus.
2010 Domaine de l'Abbaye Cotes de Provence Clos Beylesse Rose ($20)
This French Rose is well-rounded and made with Syrah, Grenache, Cinsault.
It tastes like crushed stone, cream, and red fruit. It has some minerals and hints of apricot.
2008 Chateau d'Esclans Cotes de Provence Les Clans Rose ($85)
This dry Provencal wine has a pale orange hue. The wine's high acidity levels complement the palate's vibrant raspberry, wild strawberry, and oak flavours.
It also contains beautiful Jasmine- and Lavender aromas.
Let's see what foods you can pair with your delicious Provence wines.