Food And Recipe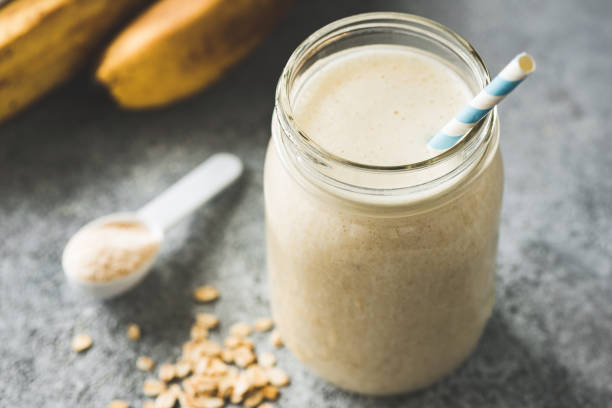 A Healthy Dessert-Like Protein Shake Recipe!
I have been on a smoothie/shake-craze recently and there will be more. They are my go-to breakfast. They're fun to experiment with, and are extremely versatile.
These Blueberry Cheesecake Protein Breakfast Shakes were our treat today. They taste just like blueberry cheesecake, but in a smoothie/shake format.
I am slightly obsessed with cheesecake! I love cheesecake and it is my absolute favorite dessert. To be able to have it for breakfast every morning is a dream.
You can add a teaspoon or two more honey if you like it sweeter. Low-fat cottage cheese is a better choice than fat-free. I tried this shake with both and found that the low-fat version tasted better.
Trust me, it's worth the extra 20 calories. A little fat can help us feel fuller and better absorb nutrients, right?
What is the Protein Content of this Protein Shake?
This shake is rich in protein thanks to cottage cheese and kefir. The total amount of the shake is 20g. This is without any protein mix!
What about that topping?
Side note: I added the graham cracker topping and cheap whip topping to enhance their looks. I made these for breakfast, but I didn't add them – I added them here because they look prettier.
They don't require either of these ingredients. They are delicious even without them.
You can add them if you want, but I recommend using whipped coconut milk instead. To get the crushed Graham cracker to stick to glass's rim, I used honey.
Healthy eating does not have to be boring and bland, as I've already said. It can even taste like dessert! This shake is so good that you should try it! It's not cheating at all, it's filling, and the 18 grams of protein per serving makes it feel like cheating. This breakfast is a winner!