Food And Recipe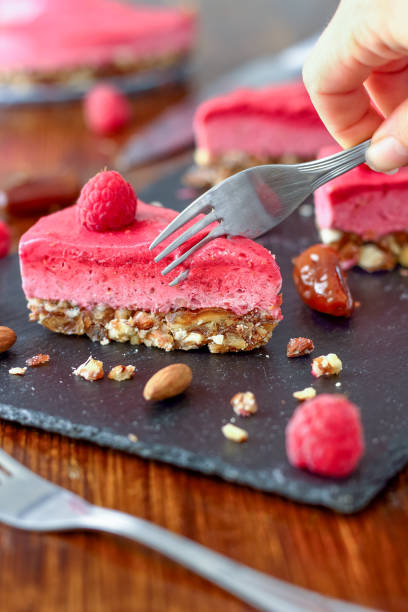 Raspberry Icebox Cake
What is an Icebox Cake?
This is a no-bake "cake". It's made with cookies, crackers, wafers, or cookies and then filled with cream. They can be made with fruits, nuts or other mix-ins.
The icebox cake can be assembled and placed in the refrigerator to cool. Meanwhile, the cracker layer absorbs moisture from cream filling. It softens and becomes cake like.
The cake can be served cold, making it a perfect dessert for hot summer days.
My favorite icebox cake is the one made with fresh raspberries. This is a modified Raspberry Cheesecake Mousse. Instead of using individual cups, it's layered to create a beautiful cake-like shape.
This recipe shows that you don't need any pudding mix or cool whip. Instead, we make the filling and topping entirely from scratch. It's better than icebox cakes, I promise!
This dessert is rich, decadent, delicious, sweet, creamy, light, tangy, perfect sweetness, and just a little bit too tasty!
It is the dessert that is worth the effort, and will be highly praised at the dinner table.
Icebox Cake Recipe Ingredients
Only 7 ingredients are required (plus water).
Fresh raspberries

Gelatin powder

Heavy cream

Cream cheese

Sugar in powder

Vanilla extract

Graham crackers

You can also use natural red food coloring (or sifted honey powder), but it is completely optional
How to layer ice box cake
Layer graham crackers in a 13 by 9 baking pan.

Add half of the raspberry mixture to the top, then add more graham crackers.

Continue to mix the raspberry mixture and then add the final layer of graham crackers.

Spread the whipped cream topping over the cake.

Allow it to cool in the refrigerator until it sets.

Slice into thin slices and serve chilled.

 

Garnish slices if desired.
These are some helpful tips
For best results, use fresh raspberries and not frozen.

 

They will not be as moist as frozen or thawed raspberries.

Each time, whip the heavy cream until it reaches stiff peaks.

 

This will make the cake last longer.

 

The cake should appear lumpy.

For a uniform appearance, smoother each layer using an offset spatula.

 

You can also cover the entire surface with graham crackers, cutting them to fit before placing them where needed.

Allow the cake to sit in the fridge for at least 6 hours before you serve it. This will allow the mousse layers to set and the graham crackers to soften.

Keep the cake chilled or it will melt.

 

It should not be left at room temperature for too long. Also, it will melt if exposed to heat.
Storage
The cake should keep in the refrigerator for at least 2 days, or possibly even 3 days.

 

But I prefer to eat it sooner than later.

You can freeze it if you have leftovers, but I do not recommend thawing as it won't keep up well.

 

It can be softened slightly by leaving it at room temperature for 15 minutes.