Food & Drink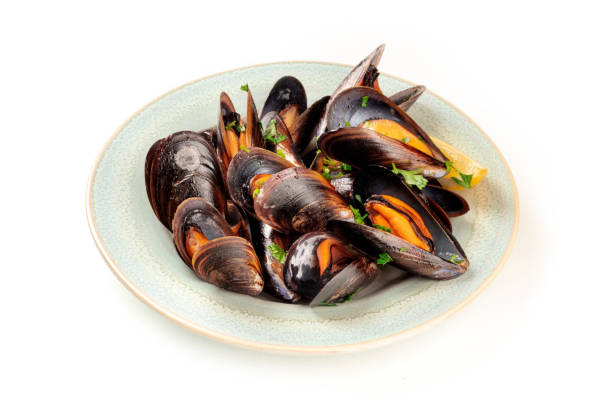 Seafood marinara recipe
It's easy to cook like a professional chef. My Seafood Marinara over pasta shows how simple it is to create restaurant-style meals in your home at a fraction of the price of eating out.
What if you served my Seafood Marinara to your family? Imagine the looks on their faces if you gave them this restaurant-style meal.
It's easy to make. You must have the right ingredients to make this dish in your kitchen.
What ingredients do I need to make Seafood Marinara?
Sign up today to receive my easy-to-make family favorites and restaurant-quality recipes. Sign up now for my family favorites, restaurant-quality recipes, and easy-to-make recipes.
I consent to receive emails and personalized ads.
Gather the ingredients you need to make Seafood Marinara. This is known as the Mise en Place in Chef Speak.
Setting up your ingredients ahead of time will speed up the cooking process and ensure you have all the ingredients you need.
What kind of seafood can I use in a seafood marinara?
You can use any seafood you enjoy. Consider my recipe a starting point.
My marinara is very flexible. You can make restaurant-style meals in your home using seafood you like or already have. Use what you already have or can find at your local grocer's or seafood store if you still need my selection.
Calamari is many people's favorite and would make a great addition to the dish. Although I have never liked squid, I've cooked calamari in my career as a chef.
When I could not get fresh clams, I used chopped clams. New Zealand mussels are available at most grocers. They can be substituted for fresh mussels.
You can also add scallops, chunks of fish, or lobster to the seafood marinara. How easy is it to modify this recipe? This delicious dish can be made with any seafood you like eating.
How do I make Seafood Marinara?
This dish begins with a light sauté of the basil, garlic, and crushed red pepper flakes in olive oil.
Add the mussels, shrimp, and clams. Cover the pot and allow the mussels to open. During this time, the shrimp will cook as well. Clams and mussels provide a great broth to flavor the marinara.
Start your pasta cooking as soon as you cook the seafood. There are still 10-12 minutes left in this dish.
Add the sauce, followed by the crab meat. Reseason your seasoning to taste. Mix gently. Here's my Marinara Sauce recipe.
When I was a chef in a restaurant, when making this dish for guests one by one, I would season it with granulated onions, garlic, and black pepper.
Can I make this dish in a WHITE sauce
Yes, you can. Add enough broth (12-16 ounces) to make the sauce without the marinara. Clam broth or chicken broth can be added to the natural juices of the mussels and clams.
You may want to add more garlic to the dish when making a white sauce.
The Seafood Marinara can be served with the pasta of choice.
What type of pasta should I serve with seafood?
I prefer a long strand of pasta for this dish, and linguine is my first choice.
You can also choose from the following:
Spaghetti
Bucatini
Perciatelli
Fettuccine Thin Cut
The sauce will not hold on to wider noodles like Tagliatelle and shapes.
This is your meal, so you can serve it with the pasta you choose.
This delicious pasta dish is served in your favorite pasta plate or bowl. Also, help the pasta with crusty bread and sprinkle-grated Romano on top.
These white porcelain bowls are lovely. I bought them on Amazon and loved them. These bowls are perfect for pasta or even a salad. This is the 45-ounce dish. The 30-ounce bowl is ideal for dishes that require less space.
What is marinara?
Marinara sauce traditionally has tomatoes, garlic, olive oil, and olives. The name is derived from the Italian word "mariner" (sailor), but it does not contain seafood. Marinara sauce is a quick sauce made aboard ships, typically in less than 30 minutes.
What type of seafood is used in a seafood sauce?
This classic Italian dish can be made with any seafood you like. This delicious dish can be made with calamari, shrimp, scallops, crabmeat, lobster, clams, mussels, and any fish you want. It's essential to use what you enjoy eating and what's available.
Is seafood marinara spicy?
In general, no. You can spice up the marinara by adding crushed red peppers or pepperoncini.