Food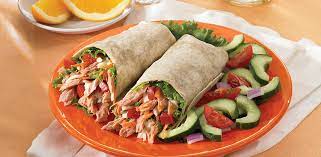 SWEET AND SPICY TUNA SALAD
You may have seen flavored tuna packets at your local grocery store. I saw them once and was intrigued enough to buy a few. Although the idea was intriguing, it didn't work out as planned. What did I do? MAKE IT YOURS. #storyofmylife This Sweet and Spicy Tuna Salad was my first homemade flavored tuna. The simple combination of sweet & spicy is irresistible. I'm excited to explore more flavors. This simple, no-cook recipe can be made so many different ways that it will become my summer favorite!
P.S. It is great for meal preparation!
NO MAYO
Tuna salads without mayo are very popular right now, so I made this Sweet and Spicy Tuna Salad mayo-free (and it was more like the store-bought). It was delicious with mayo, but I did add some mayo to one of my test batches. Grab a jar of Cajun seasoning and shake some into your tuna salad mix. If you like mayo tuna salad, add a few spoonfuls of creaminess to your bowl.
SALAD OF SWEET AND SPICY TUNA
This tuna salad is great as a snack, with crackers, vegetables, or as an appetizer. It can also be stuffed into peppers with spinach, cucumbers, or avocado. It can be used in so many ways! Scroll down to see pictures of how I made my Sweet and Spicy Tuna Salad.
SHOULD I USE TUNA PACKED WITH OIL OR WATER
Both can be used in this recipe. I used tuna already packed in water, so I added some oil to the mix. You can skip the olive oils if you are using tuna that has been packed in oil.
SWEET AND SPICY TUNA SALAD
This Sweet and Spicy Tuna Salsa is bold and delicious, with no mayonnaise. This salad is a quick and easy way to get summer meals on the table or for your weekly meal planning.
Prep time: 8 minutes
Cook Time: 0 minutes
Total Time: 8 minutes
Servings: Each approximately 3/4 cup
INGREDIENTS
2 5oz. cans tuna* ($1.36)

1 carrot ($0.11)

2 green onions ($0.23)

2 teaspoons brown sugar ($0.03)

2 tsp olive oil ($0.08)

1.5 tsp apple cider vinegar ($0.03)

1/4 tsp cayenne pepper ($0.02)

1/2 teaspoon garlic powder ($0.05).

1/2 tsp smoked paprika ($0.05)

1/4 tsp salt ($0.02)

Freshly cracked pepper ($0.03)
INSTRUCTIONS
Place the tuna in a bowl and drain it well.

Use a cheese grater to shred the carrot. The green onion should be sliced.

To the bowl, add the tuna drained and the following: carrot, green onion; olive oil; apple cider vinegar; cayenne; garlic powder, smoked paprika, salt, and freshly cracked pepper.

Mix everything and let it sit for five minutes to allow flavors to blend. Serve immediately or let cool in the refrigerator until you are ready to eat.
NOTES
*Tuna can be packed in oil or water. Skip the olive oil in the ingredients if you are using tuna that has been packed in oil.
NUTRITION
Calories: 198.5kcal Carbohydrates are 9 g Protein is 28.45g Fat: 6.1g Sodium 789.45 mg Fiber 1.55g