Food & Drink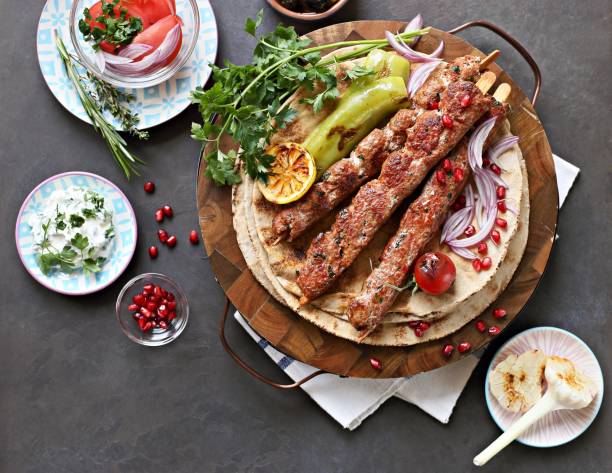 Turkey mince recipe
We have searched the web and selected 22 healthy turkey mince recipes that you can try. Turkey is more than just a holiday dish.
Turkey Keema
Keema, also known as keema in India and Pakistan, is a street food and main dish made from richly spiced lamb mince and vegetables. This recipe uses turkey mince, which is lower in fat and calories.
Simple Turkey Chilli
This simple recipe is full of flavor and will keep you warm during cold winter nights.
Unbelievably moist Turkey Meatloaf
This meatloaf is made by blending minced turkey, mushrooms, and seasonings. Then you bake it to perfection. This protein-packed dish will take about an hour and a half to prepare. Remember, the leftovers are great for sandwiches!
The Best Turkey Burger
You want a burger but don't like ruining your diet. You'll love the low-fat and high-protein versions of these beauties.
Turkey Tacos
Look no further for a healthy take on the Mexican Taco. These little corkers go well with your favorite salsa.
Curried Ground Turkey and Potatoes
Try this easy recipe for a taste from India. You can follow their recipe to impress your family and friends with your culinary abilities.
Greek Turkey Meatballs
All-time favorite meatballs are now healthier! The meatballs are moist, tender, easy to prepare, and drizzled with Greek yogurt Tzatziki Sauce!
Syrian Stuffed Pumpkins
This recipe combines a traditional Thanksgiving dish with the stuffing of their Syrian neighbors. This recipe is a great way to bring everyone together and provide a healthy meal we can all enjoy throughout the year.
Turkey Enchiladas
Enjoy this delicious tex-mex recipe with your turkey. This recipe provides 47g of protein per serving at a low-calorie count.
Turkey & Veg Sloppy Joes
A classic American dish made healthier. They are loaded with protein, and the vegetables don't get shortchanged. These will become a favorite with your children.
Rockin' 5 Ingredient Sweet Potato Turkey Chili
Everyone loves a good chilled recipe, and fitness enthusiasts love sweet potatoes. You can combine the two to create a delicious, high-protein dish your family will enjoy. This recipe is easy to make and uses only sweet potatoes, minced turkey, onions, garlic, stock, and canned beans.
Turkey Pesto & Garlic Meatballs
What's not love about the title? Whether prepared in a slow cooker or oven, this recipe will be a big hit in your family.
Spicy Chipotle Turkey Burritos
They are a great way to prepare meals! You roll ground spicy turkey and vegetables in a tortilla. These Burritos have a lot of flavors flavor, so be aware of their simplicity! These can be frozen and then microwaved for quick meals on the run.
Turkey Meatball & Spinach Soup
The soup is easy to prepare in three simple steps: make the turkey stock and cook the meatballs. Combine both ingredients into a hearty soup with vegetables. This soup is so easy to make and perfect for cold winter nights.
Turkey Bolognese
We may be biased, but this is an absolute winner!
Quick Turkey Ragu
This recipe is a real winter warmer, packed with hearty ingredients, and will chase away those cold days.
Ground Turkey Sweet Potato Skillet
This recipe uses sweet potatoes, the carbohydrate for every fitness enthusiast.
Korean Ground Turkey & Rice Bowls
This recipe is quick and easy to make and uses sweet, spicy, and rich turkey mince.
Ground Turkey Black Bean Enchiladas
Mexican food is a huge hit right now, and you'll see why when you make these enchiladas!
Homemade Maple Breakfast Sausage
This recipe makes a delicious American breakfast sausage.
Thai Paleo Meatballs
Thai Meatballs are baked in the oven with fresh flavors and served with a simple sauce.
Turkey-Chorizo Burgers With Creamy Guacamole
This winning recipe combines chorizo's spicy, fatty, and savory goodness with turkey mince to create a winning burger combination.